Product Highlights
---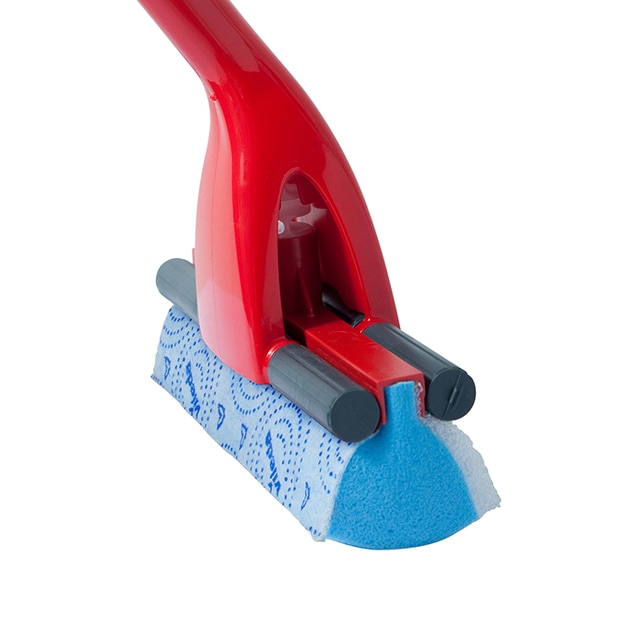 1. White Non-Scratch Zone
White non-scratch scouring zone works alongside the absorbent sponge to tackle stubborn marks.
2. Foam Head for Increased Absorbency
The tear resistant foam works alongside the 3D Power Zones to ensure increased absorbency for faster drying floors.
3. Push/Pull Wringing Mechanism
With no need for a separate bucket, the handle can be pushed down and pulled up moving the grooved rollers around the sponge, squeezing out all water. The mop head can be easily detached and replaced with minimal effort.