Product Highlights
---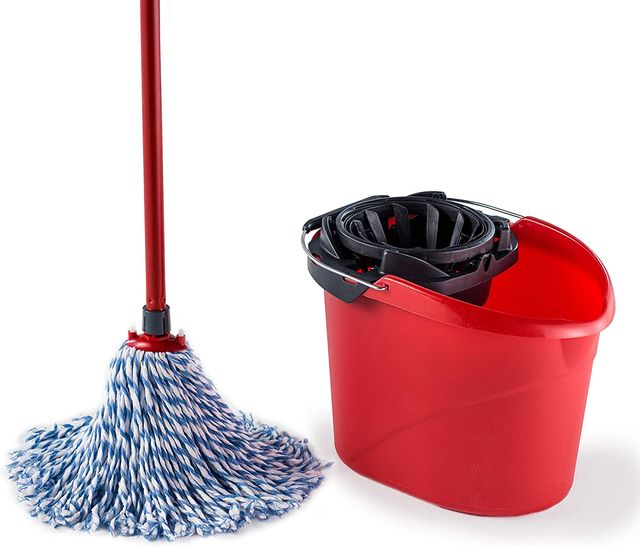 1. High Performance Cleaning
Made with a high-performance mix of microfibre and highly absorbent cotton for a thorough clean every time and removes over 99% of bacteria with just water*
*Removes E. coli & S. aureus from hardwood floor and ceramic tile as tested at a 3rd party lab.
2. Lemon Shaped Head
The SuperMocio Microfibre & Cotton mop has a lemon-shaped head, which is ideal cleaning into corners easily.
3. SuperMocio Bucket & Torsion
This set includes the Vileda SuperMocio Bucket with unique unique wringer which grips the mop like a hand, closing all around it, twisting and squeezing it from all sides to ensure excess water is removed, with less effort.